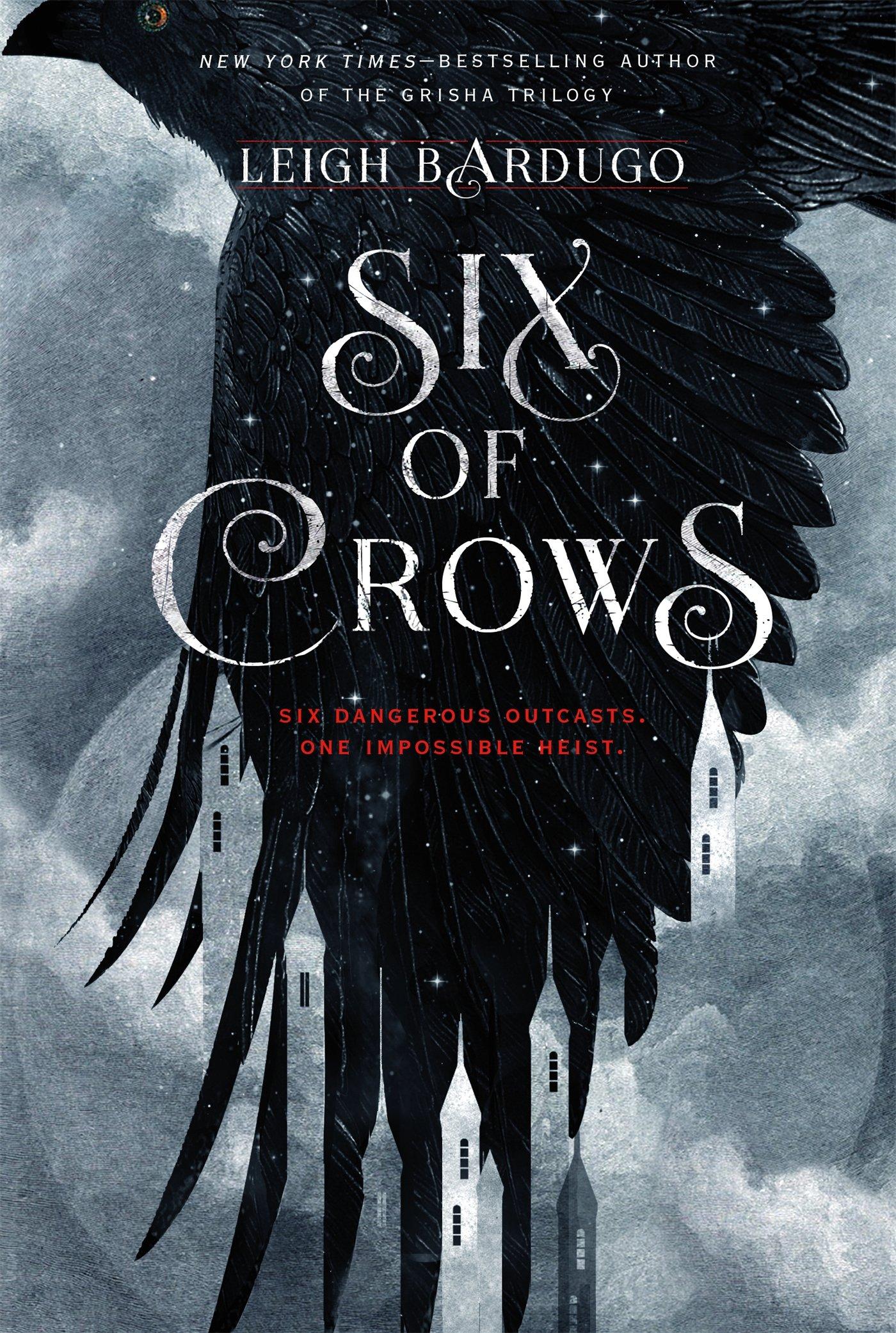 I have finally read Six of Crows after nearly two months of waiting! Thank god it was worth the wait and as fabulous as i hoped it would be.
My mom finally caved in and allowed me to buy some books this month, so most of the books i review in the upcoming posts will be ones i've bought! For once.
My Winter, Sword of Summer, and November 9 reviews are coming, just as soon as i read Sword of Summer and November 9 😉
---
Six of Crows by Leigh Bardugo
Publisher: Henry Holt and Company
Published: September 29, 2015
Page Numbers: 465
Format I read: Hardcover (Bought)
Goodreads Synopsis:
Ketterdam: a bustling hub of international trade where anything can be had for the right price—and no one knows that better than criminal prodigy Kaz Brekker. Kaz is offered a chance at a deadly heist that could make him rich beyond his wildest dreams. But he can't pull it off alone…

A convict with a thirst for revenge.

A sharpshooter who can't walk away from a wager.

A runaway with a privileged past.

A spy known as the Wraith.

A Heartrender using her magic to survive the slums.

A thief with a gift for unlikely escapes.

Six dangerous outcasts. One impossible heist. Kaz's crew is the only thing that might stand between the world and destruction—if they don't kill each other first.
Confession: I actually did not like Leigh Bardugo's other series, the Grisha Trilogy that is set in the same world, and i went into this book hoping that it would be different, but not having high expectations. Thank goodness it blew my mind!
My Thoughts:
This book was the bomb. The first chapter was like, ok, what's going on? But then we meet Kaz and i was a goner.
I'm having trouble forming coherent thoughts right now…
I feel like this book could easily be a movie because it has such intense action and i felt like while reading that i was reading a movie screenplay.
I could so easily see the first chapter being a prologue set up to the movie, as the first scene, and then at the end when Kaz steals from Peka Rollins, i was like, yes! That would look so good in a movie!
But only if it's executed well of course.
All of the characters and their developments throughout the story were amazing! I liked these characters a lot better than the ones in the Grisha trilogy, they're much more relateable and hilarious.
Also, the reader gets told nothing. I guess because the other 5 characters are kept in the dark by Kaz, and so is the reader.
I think that's a brilliant move on Leigh Bardugo's part, keeping the reader in the dark. Like in the beginning when Kaz makes that big reveal when he's meeting with Geels, and since Jesper didn't know Kaz's plan or secret, neither did the reader and we found out together.
How about Inej's secret in the palace, we thought she'd been caught, but it was all part of her plan! I should have known to be honest though.
And this happens throughout the whole book and you're always like gasp! Did that just happen! Wait, what did Kaz just say!
The reader, aka moi, basically mimics the reaction of the characters.
I ship Kaz and Inej so much. Also, Nina and Matthias's love story is the best thing ever, and there needs to be a book written about that. I'm calling it right now if Leigh Bardugo decides to do that.
I enjoyed the Grisha powers and aspects a lot more in this book too. The division between the different peoples in the book is very apparent.
We have a Grisha on the team, a Fjerdian, a Ravkan, a Suli, and i can't remember where Kaz is from originally.
The point is that our team is very diverse and from all different kinds of backgrounds, and it's amazing to see them all come together and see their differences clash. (If that makes any sense) 
Verdict:
Written beautifully and crafted wickedly cool.
I loved this book! I have no idea why i couldn't love the Grisha Trilogy as much, but *shrugs*
Rating:
A 5 out of 5 stars! (Ya know me, high ratings usually, this one deserves it though)
---
Hmm, what should i read next, the Sword of Summer or November 9?
Thanks for reading, let me know your thoughts on this book and sound off on what i should read next!