Hello! February was a rather short month but I'm glad to say I was able to read 8 books this month which is quite good as I've been very busy with school.
I am at 19/100 for my reading challenge for the year, so I'm on track and I am currently reading Love, Life, and the List by Kasie West which is quite entertaining so far.
Anyways, let's get right into the wrap up!
---
First up this month I read some YA fiction: Saving Hamlet by Molly Booth and the Vanishing Season by Jodi Lynn Anderson
I discovered SAVING HAMLET through the Teenreads review list and added it to my TBR. It was a good book and I loved the plot, having read 'Hamlet' last year for my English class it was fun to actually understand the references to the book. I gave the book a 4 star rating on Goodreads.
THE VANISHING SEASON has been on my TBR for a while now and I'm so happy I finally read it! I also gave it a 4 star rating.
---
I also read some YA fantasy books: Illusions of Fate as well as And I Darken, both by Kiersten White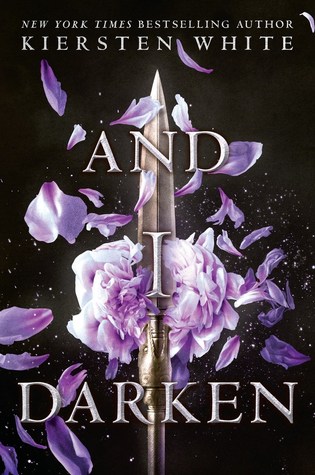 These two books were my favorites of the month for sure! ILLUSIONS OF FATE is my favorite of 2018 so far I think! I gave it a 5 star rating because I was gushing all over the place with the plot and the characters as well as the romance. I haven't read a book in a while with actual chemistry between the main characters and I relished in that.
AND I DARKEN was equally amazing however it was such a long book I thought that it dragged in some placed. I'm giving it a 4.5 star rating and I can't wait to read more of Kiersten White's books!
---
The books I reviewed for teenreads.com this month were Votes for Women! and Eat Your Feelings
Both of my reviews for these books should be up on the teenreads.com site or going up soon. I enjoyed both books and gave them both a 3.5 star rating.
---
Lastly I read a nonfiction book as well as an erotica, Because I was a Girl and Say My Name
I haven't read a book like BECAUSE I WAS A GIRL ever and I found it to be such an empowering read. Some of the stories were more entertaining than others and I would give this book a 3.5 star rating.
I was in the mood for an erotica and so I picked up SAY MY NAME after DNF-ing another erotica book a few chapters in. I've read great things about this book from other Goodreads users but I really couldn't get into it. Maybe because it's a spinoff series? Anyway I would give this book a 2.5 star rating.
---
Thanks so much for reading! Link me up with your February Wrap Ups and I'll be sure to check them out!