Hello! Hi! What's up!?
Welcome to my October Wrap Up! Where i wrap up and discuss all of the books i've read this month and if i haven't reviewed them, give a mini review!
So this month was a pretty good month for reading, and i read 9 books!
So without further ado, let's begin!
---
My Life Next Door by Huntley Fitzpatrick and The Archived by Victoria Schwab! (Click on each title for the review)
Both of these books were great, and i think i gave them 4 or 4.5 stars out of 5.
---
I also read Confessions of a Shopaholic, so if you want to see why i disliked this book, click here
---
I finally jumped on this Wrath and Dawn bandwagon, and thank god i did because this book was amazing! I'm posting my review for it this Sunday, and i'm going to give it a definite 5 out of 5 stars.
Edit: Click here to see the review!
---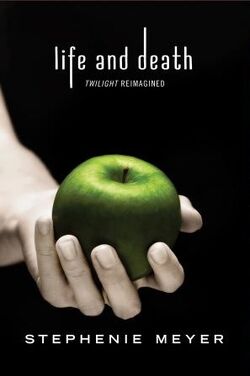 Now i may or may not post a review of this book, but let me just say that i had some problems, starting with the fact it felt like fanfiction…and not good fanfiction. In fact, this book took me a whole month to read, and i even read it while reading other books…i'd give this book a 3.5 out of 5 stars.
---
I just finished this book yesterday! The ebook finally became available again after it expired on me…it's a long story, but i read it, and i loved it! 4 or 4.5 stars for sure, i haven't decided yet, and depending on time, may or may not post a review again.
Edit: Click here to see the review
---
I also finished this lovely yesterday! Review to come soon as well! 4 out of 5 stars!
Edit: Click here to see the full review
---
My pleasure adult romance read for this month was Beautiful Bastard by Christina Lauren, oh my, now that was a pleasure read for sure.
---
And last but not least, Catching Jordan! My friend on the swim team lent me this book because it's one of her favorites. It's basically a cutsie book about this girl quarterback who feels threatened when this hot new quarterback moves in, both for her position, and because she gets distracted by his hotness…
I'm not going to be doing a full review on this, so i'm going to rate it right now…4 out of 5 stars!
---
As you can see, i have 4 books waiting for a review! Since i read so fast, i often don't review every book i read because that would be boring…
Anyway, November is going to be a great reading month because Winter comes out! And so does November 9!
My November to Buy List:
-Sword of Summer
-Six of Crows
-Happily Ever After
-Winter
-November 9
It's also a long story, but my mom refused to let me buy books this month…(all of the above books were either e-read from the library, or sent to me to e-read)
---
Thank you so much for reading!
Did we read any of the same books? Do you want to read any of the books i read? Do we share a similar November TBR?
Share your thoughts in the comments!
P.S. Check out my instagram to see my shadowhunter halloween costume!
My instagram is @calliopegoddess, and if you click the pink, it should take you to it…