Hello everyone! My wrap up is slightly earlier this month than I've been normally posting my wrap ups this year and that is because I'm going on vacation when I usually post my wrap ups!
Also in other news, I've finally committed to a college so I have a future! Wooh!
Now let's get right into the wrap up! I read 8 books this month!
---
First up I read: LOVE, LIFE AND THE LIST by Kasie West as well as THE FUTURE OF US by Jay Asher and Carolyn Mackler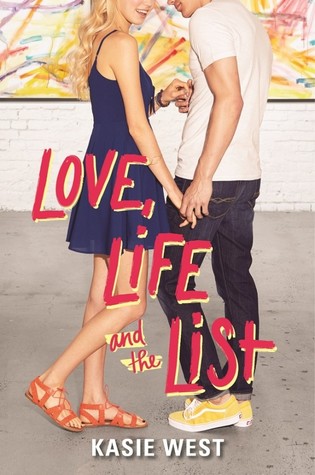 Kasie West is really churning those contemporaries out and unfortunately I find the quality lacking even though the quantity is there. While the book was cute it was also predictable and just a typical Kasie West book but names changed. I did still enjoy reading and gave it a 3 star rating.
THE FUTURE OF US had such an amazing concept which I'm not going to get too much into because of spoilers but it was so interesting. The characters themselves were stereotypical YA characters that had me rolling my eyes but I really liked it! 4 star rating.
---
So far I have to say my favorite book of the year has to be STRANGE THE DREAMER by Laini Taylor. I also read DEAR MARTIN by Nic Stone
Oh my god STRANGE THE DREAMER was amazing! It took me some time to get into the book but when I did I was sucked in and stayed up so late to finish the book. I cannot wait to read the second book! 5 star rating!
I also loved DEAR MARTIN but I wished it was longer! I read it in one sitting I think and I just wanted more! Also 5 stars!
---
I read two anthologies that I reviewed for teen reads, A TYRANNY OF PETTICOATS and THE RADICAL ELEMENT both edited by Jessica Spotswood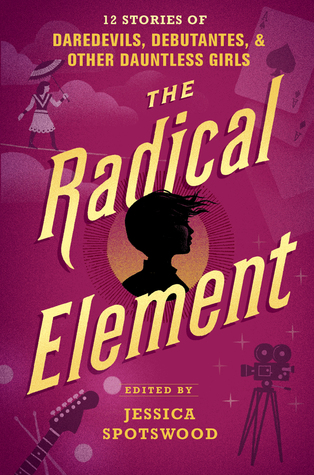 I think I liked the second installment, THE RADICAL ELEMENT a little more, probably because the first book focused on historical fiction and strong females and the historical aspects sometimes bored me. I really like both books, though anthologies kind of irk me because I hate starting books. It takes me a while to get past the first few chapters and enjoy myself, especially with fantasies and with these short stories every time I finally started to get into it, the story would end.
A TYRANNY OF PETTICOATS gets a 3.5 star rating from me and THE RADICAL ELEMENT gets a 4 star rating!
---
Finally I read a book for my English class: CHRONICLE OF A DEATH FORETOLD by Gabriel Garcia Marquez and also I read CALL ME BY YOUR NAME by Andre Aciman before I watched the movie
I really enjoy CHRONICLE it has to be one of my favorite books that I've read for school actually, I gave it 4 stars and I also really enjoyed CALL ME BY YOUR NAME and gave it 4 stars as well!
---
I'm on spring break right now, and it's scary to think that when I come back my exams are around the corner and then I'm basically done with high school!
How was your March? Link me up to your wrap ups!