Anyone who knows me knows that I am a complete and utter fangirl, especially when it comes to my ships and OTP's. So this tag is going to be so much fun to do!
Thanks for the tag Dee @ The Bookish Khaleesi and Brigitte @ The Book and the Bone !
---
YOUR FAVORITE BOOK COUPLE.
Ahhh I really agree with Dee here, Claire and Jamie are goals!! I'm going to pick a different couple though:
I just finished ACOMAF and Feyre and Rhysand are definitely my OTP of the year. Btw, OTP means one true pairing in case you didn't know.
---
YOUR TOP 3 BOOK BOY/GIRLFRIENDS
Um hello, here we are, Will Herondale, Rowan Whitethorn and Jamie Fraser…with Rhysand obviously as an honorable mention.
---
IMAGINE YOUR FAVORITE BOOK COUPLE. WHO WOULD PROPOSE, AND HOW? (IF THERE'S ALREADY BEEN A PROPOSAL: WHO WOULD BE MORE INTO ORGANIZING THE WEDDING?)
Oooh I feel like this is a little difficult with Feyre and Rhysand since their being a couple is still pretty new. Rhysand would definitely propose, and I feel like Mor and Amren would totally be into organizing the wedding.
---
UNPOPULAR OPINIONS TIME! NAME A POPULAR PAIRING YOU CAN'T STAND.
ACOTAR: Tamlin and Feyre. That first book I was just chanting Rhysand the whole time.
---
WHAT'S YOUR FAVORITE AND LEAST FAVORITE ROMANCE TROPE?
My favorite is probably yeah, the whole enemy to love kind of thing and least favorite is when there's a love triangle and it's so hard to choose one and then by the end of the book you're like obviously that was the right choice all along because one of the people in the love triangle suddenly become evil. Like what? (Like Tamlin, Feyre, Rhysand. I didn't like Tamlin only because Rhysand was obviously better, but Tamlin wasn't like evil until ACOMAF when it suited SJM I feel)
---
DO YOU SHIP NON-CANON COUPLES OFTEN? NAME SOME IF YOU DO.
Hmm, not really I mean I wouldn't have minded Harry and Hermione ending up together haha
---
YOUR OPINION ON LOVE TRIANGLES. GO!
You know I don't hate them. Done right they're amazing, like with the Tessa/Will/Jem one, but sometimes, they're really unnecessary and annoying, like I didn't hate the Roth/Zayne/Layla one from white hot kiss, but it was really obvious who Layla was going to end up with.
---
FAVORITE AND LEAST FAVORITE LOVE TRIANGLE?
My favorite is the Tessa/Will/Jem and my least favorite is the America/Aspen/Maxon
---
SOMETIMES ROMANCE JUST ISN'T THE WAY TO GO. FAVORITE FRIENDSHIP?
I do love the friendship between Kenji and Juliette, but also between Vhalla and Fritz
---
WHAT'S YOUR FAVORITE SCENE WITH YOUR BOOKISH OTP?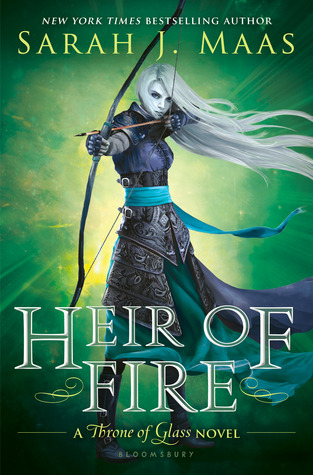 Omg Rowan and Feyre after her magic almost burned out in the third book, Heir of Fire. I've re-read this scene soooo many times because it's just amazing. The tension!!
---
IMAGINE YOUR FAVORITE BOOK COUPLE AGAIN. WHO'S MOST EXCITED ABOUT VALENTINE'S DAY (EITHER IRONICALLY OR GENUINELY)?
I feel like Rhysand would be that ironic one who's excited while Feyre is like no to the mushy stuff.
---
I Tag:
Veda @ Crown Print
Lilly @ Lair of Books
Donish @ Book it with Don
---
That is all! Tell me about the fictional couples that you love!