Thank you Raven @ Dreamy Addictions for tagging me to do the Coffee Book Tag!
I don't exactly loooove coffee. I mean I can drink the occasional cappuccino and I love Starbucks fappuccinos, though they're really expensive, but I love hot chocolate!
Anyway, let's just get right into it!
---
Black: A series that's tough to get into but has hardcore fans
I mean, I'm not one of those hardcore fans, but I know a lot of people who absolutely love this series. For me though, it was a little hard getting into, but I hope to revisit it soon.
---
Peppermint Mocha: A book that gets more popular during the winter of a festive time of year
Oh well duh, it's a winter book! I still haven't read the summer one that Stephanie Perkins made, but I'm hoping to get to it by the end of the summer.
---
Hot chocolate: A favorite children's book

Hot chocolate is for all ages, hmph, I'll be drinking hot chocolate when I'm 80. Cam Jansen was the bomb when I was younger. I still have two of them in my room actually and I just remember always being jealous of Cam's memory.
---
Double shot of espresso: A book that kept you on the edge of your seat from start to finish 
A lot of books can qualify for this one, but I'm going to have to go with A Court of Mist and Fury. It was simply amazing.
---
Starbucks: A book you see everywhere
This book came out a few days ago on Harry Potter and JK Rowling's birthday and I've seen it everywhereeeee.
---
That hipster coffee shop: A book by an indie author (A shoutout)
One of my favorite self published books actually
---
Oops! I accidentally got decaf: A book you were expecting more from
This book was blurbed by Sarah J. Maas, one of my favorite writers, so to have it flop for me made me sad because I so badly wanted to like it.
---
The perfect blend: A book or series that was both bitter and sweet, but ultimately satisfying
and
I couldn't decide between these two trilogies. They were both pretty great, despite Captive Prince being a 5 star trilogy and The Winner's being a 4 star.
---
Green tea: A book or series that is quietly beautiful
I dont't know, it was just poetic almost.
---
Chai tea: A book or series that makes you dream of far off places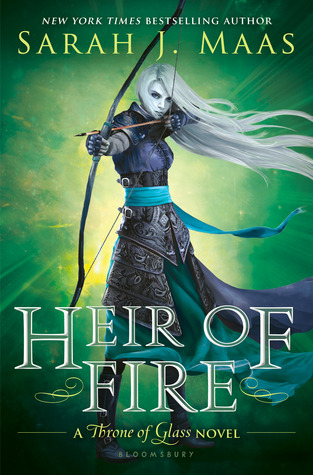 Just all of the new setting made me want to go off somewhere for magic boot camp and meet a beautiful person named Rowan.
---
Earl grey: A favorite classic 
This has always been one of my favorites and will continue to be for a while I think.
---
I tag:
Ari @ The Daydreaming Bookworm
Casey @ adoptabookaus
Aya @ Book Lover Babbles
Lucia @Reading with Lucia
Sam @ River Moose Reads
And YOU!
If you want to do this tag, just let me know in the comments, or just link back to me when you do it, and I'll add you to this list!
---
And that is all! Thanks for reading!
P.s. I have quite a few followers now, so it's not that easy to be able to follow back everyone who follows me automatically, but if you post a comment and interact with me, I'll become curious to check your blog out and maybe give you a follow if I like what I see 🙂