Hello everyone, I've survived another month of school and am that much closer to graduation. Senioritis has arrived very swiftly and I find myself very unmotivated especially since I've gotten into college now.
However, my reading definitely has not suffered and I'm happy to say I've set my goal for my 2018 reading challenge of 100 books! I've also read 11 books this month despite midterms…maybe I was reading instead of studying? Probably.
Anyway, let's get into the wrap up!
---
First up I read some YA: Dividing Eden, Turtles All The Down, and Top Ten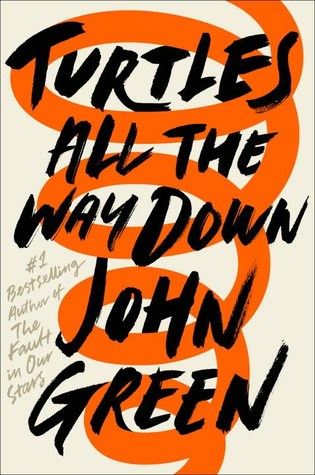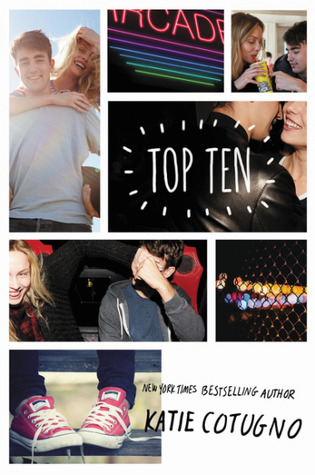 I found the first half of DIVIDING EDEN very satisfying and I was so upset when the second half fell short of my expectations. I would give this book a 3.5 star rating because the first half was truly good!
TURTLES ALL THE WAY DOWN was a very real and raw book and usually John Green's books are a hit or miss for me and with a 4.5 star rating for me I'm glad to say this one was a hit!
TOP TEN was interesting but also long and the story dragged on. While the dual perspective and top ten moments were an interesting way to structure the story at times it took away from the plot. I gave this book a 4 star rating on Goodreads.
---
I also read Kiss me in New York, It's Kind of a Funny story and Seven Ways We Lie
KISS ME IN NEW YORK was as very cliche and predictable and despite the cute plot and storyline, I did not feel emotionally connected to any of the characters. I gave this book a 3 star rating on goodreads but it's really a 2.5 for me.
IT'S KIND OF A FUNNY STORY was such a relevant book in terms of teen stress and standards for school and college. I gave it a 4 star rating on goodreads and also watched the movie which obviously could not compare to the book but was decent!
Similar to DIVIDING EDEN I thought that the first half of SEVEN WAYS WE LIE was slow but the second half really picked up. I gave it 4 stars!
---
I read Pride and Prejudice and Mistletoe, What a Goddess Wants, and The School for Good and Evil 
PRIDE AND PREJUDICE AND MISTLETOE was a beautiful disaster that I flew through and liked in terms of the cute hallmark factor. However, this was not a hallmark movie, it was a novel that I was expecting a lot more from, especially from author Melissa de la Cruz. From the cringe of the main character to how unlike Pride and Prejudice is in terms of romance and character development this book was a flop. Seriously, the personality of the characters was like that of a limp tissue. I gave it 2 stars on goodreads but it's a 1.5 star rating from me.
WHAT A GODDESS WANTS was my erotica/romance for the month. I originally wanted a different book but live-brary/overdrive didn't have so I settled for this one. I mean sure it was a fun read and the first quarter was promising but then it kind of fell apart for me, it was semi enjoyable though so I gave it 3 stars.
I've been meaning to read THE SCHOOL FOR GOOD AND EVIL for so long now ever since it was recommended to me by a mom at taekwondo several years ago and I'm so happy I finally got to it! It was a pretty big book and I'm quite proud that I read it, it is middle grade I'm pretty sure but it reads almost like a YA novel. I liked it and gave it a 4 star rating!
---
My books for teenreads this month were Zenith and Busted, and I was so lucky to get the ARC of Zenith!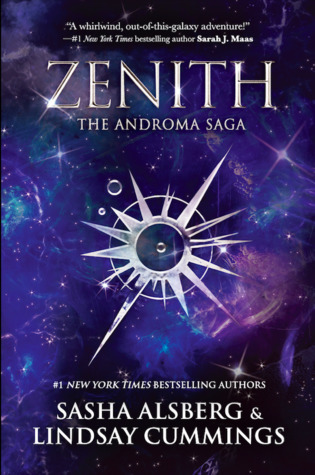 Ok let's talk about ZENITH. I didn't really include this in my ZENITH review on teenreads but this book is extremely controversial. There are so many one star ratings bashing this book and I don't understand why. The bitterness and jealousy of the success of ZENITH really is astounding. Sure it had a lot of flaws but so do most books. Because Sasha is a booktuber obviously getting ZENITH published was easier for her but I don't think her books deserves negative reviews for that. It should be judged on the content. You can definitely disagree with me on this but overall I'm satisfied with ZENITH and will be reading the next book. 4 star rating.
BUSTED was a strange one but also entertaining and I gave it 3 stars on goodreads but it's more of a 3.5 for me.
---
Thanks for reading! Link me up with your January Wrap Ups and be sure to tell me what you read in the comments!