So…school has been keeping me very busy and as a result I haven't been blogging much (what else is new).
I have been reviewing books though! I'm a member of the 2017-18 teenreads.com Teen Board where I read and review books for their site.
I had a great reading month, 11 books, and I'm on track (ahead actually) of my reading goal of 100 books!
---
First up I read the Cruel Crown novella and then King's Cage by Victoria Aveyard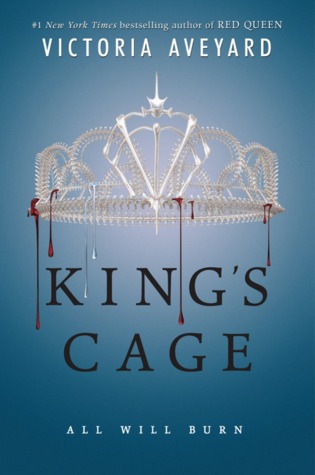 I really love this series and I can't wait to read the last book!
---
I also read some great books from teenreads, they give us reviewers a huge list of books to choose from and I always add the ones I want to read to my tbr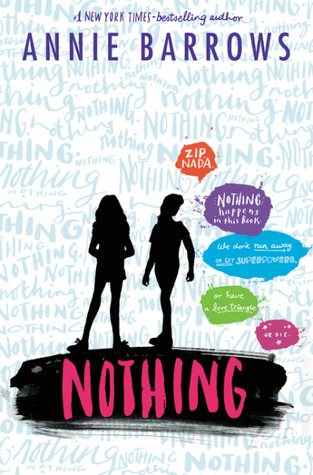 I thought Da Vinci's Tiger was fascinating, and I was totally shipping Leonardo and Ginevra from the beginning! I would probably give it a 3.5 out of 5 stars, just because the beginning was a little hard to get into, and many characters had similar names which was a little confusing.
Nothing, was a book where the two main characters think their life is boring and nothing happens, but they realize that maybe their lives aren't that boring after documenting their sophomore year of high school. I would give this book a 3 out of 5 stars because it was slightly boring, though I did relate to the girls a lot more than typical YA females friends.
---
I read some awesome books with bi main characters!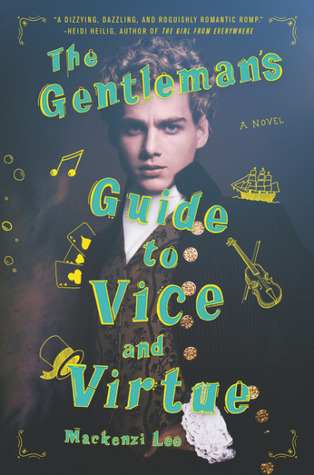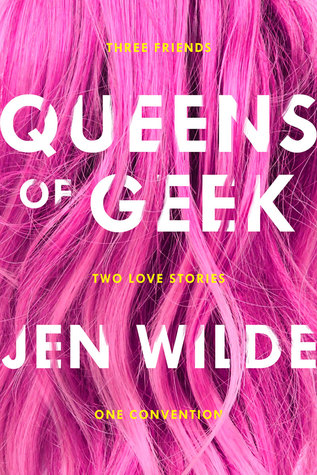 Ahh! The Gentlemen's guide was soooo good! I shipped Percy and Monty so much and they were so cute and frustrating! It was quite a long book with parts that had me raising my eyebrows as to the realistic aspects but all in all it was such a great adventure! This book is tied with Wonder Woman for my favorite book this month! 4.5 stars!
Queens of Geek was such a geeky fun book that fangirls like myself can definitely relate to. It's more of a quick fun read than anything else and did feel a tad like fanfiction? I don't know, I just felt that vibe. Nevertheless, 4 stars for Queens of Geek because I was so happy while reading!
---
I finally read Wonder Woman! And then also Little Monsters because I've heard so much hype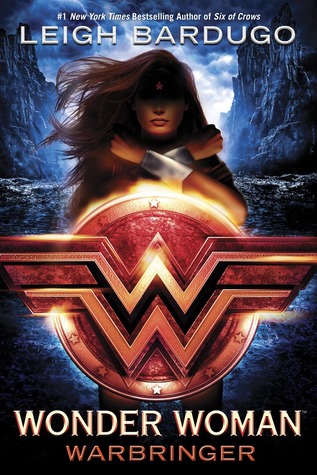 Wonder Woman had all the feminism and kick-ass scenes I wanted and thought it would have! 4.5 stars and not 5 because the plot twist at the end had absolutely no set up and annoyed me very much. And then also the book ended kind of abruptly and I do love my closure so I was sad I didn't get enough.
Little Monsters felt like it was trying so hard to be Pretty Little Liars but I kept reading eagerly so it must have worked? I was grateful that unlike Pretty Little Liars, the twists and plot was actually predictable and possible to happen cough cough. 4 stars!
---
Finally I read some classics! And a novella that a tv show I started watching is based on (Good Behavior if you're interested)
I liked a Wrinkle in Time, though I felt the middle section of the book was very slow. I gave it 4 stars on Goodreads but it's probably more like a 3.5 for me. I will not be continuing with the series most likely because it's middle grade.
I had to read A Heart of Darkness for school and it was 72 pages of boring, no plot, and racism as much as a white European can squeeze in. 1.5 stars because go metaphors.
I started binging on this show, Good Behavior and found out it was based on these books by Blake Crouch and went to check him out. The show is amazing, the chemistry between Letty and Javier is insane and I can't wait for season 2 on October 15th! A druggie and a hit man get together? You'd think it would never work but it does somehow.
---
What did you read this month? Link me up with your September Wrap Ups and I'll be sure to check them out!