Hi! Aria @ Aria Stuck in Wonderland tagged me to do the Totally Didn't Book Tag!
It was actually difficult to answer some of these, but I have nonetheless, so enjoy!
---
TOTALLY DIDN'T… NEED TO HAVE A SEQUEL/SEQUELS:
Well I mean, I wouldn't know having stopped after the first one, but ouch, this feels rude
TOTALLY DIDN'T… NEED TO HAVE MORE THAN ONE POINT OF VIEW:
Maybe these? I didn't even finish the 6th book so I'm not really one to judge. Ha ha, this is turning into a list all the series you've never finished tag.
TOTALLY DIDN'T… NEED TO CHANGE COVER ART THROUGH THE MIDDLE OF THE SERIES:
Well I would say the Winner's Trilogy, but thank god they changed it back
 I mean, also the new Mortal Instruments Covers, why? But I guess this is the same deal as Harry Potter, just keep releasing the same books with different colors.
I've been pretty happy with cover changes though, like Shatter me and Throne of Glass. Ugh, the Vampire Academy cover changes suck both old and new.
TOTALLY DIDN'T… NEED A LOVE TRIANGLE: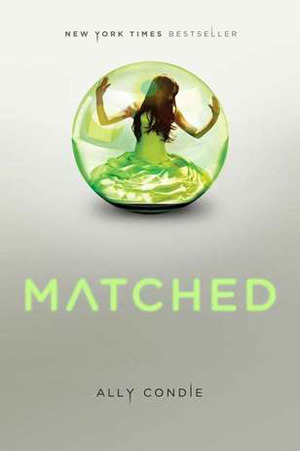 Just no words for this one.
TOTALLY DIDN'T… NEED THIS BOOK TO BE INCLUDED IN THE SERIES:
Nothing but angst in this one, it should have been combined with Lost Souls, but then again, I'm always defending Cassie's books. This one was just really frustrating for me personally.
TOTALLY DIDN'T… NEED A CLIFFHANGER:
Just kidding! It did need that cliffhanger, but it didn't make me any happier about it.
TOTALLY DIDN'T… NEED TO HAVE JUST ONE POINT OF VIEW:
I don't know!!!!?!!?!? Let's change it to:
Totally didn't…need to stop after the first book:
I'm still waiting for that sequel…
TOTALLY DIDN'T… NEED THAT MUCH HYPE:
Sorry, I just don't get why people love this book so much
TOTALLY DIDN'T… NEED A RELATIVE BOOK REFERENCE:
There was an HP reference I'm sure.
TOTALLY DIDN'T… DESERVE MY TIME:
Ouch again. But this! What is this!? I've loved all of her other books, then this happens, (though I suppose this one came before the others)
---
This was the hardest tag I've ever done because I dislike picking books out because I didn't like something about them ha ha, though I should have stuck in the Ruby Red Trilogy among these because that insta love was a no go for me.
Thanks for reading!